Energybit is at the forefront of Data Innovation addressing long lasting issues of the Renewable Energy Industry through Data Management, Validation and Analysis.
---
Three-phases of effective Information based Management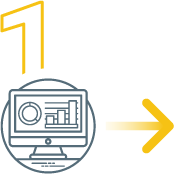 Energybit Monitoring
Total Independent Monitoring and Reporting Service. Utilisation of existing platforms. 24/7 control with experienced engineers.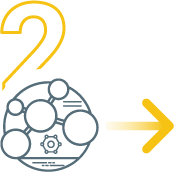 Energybit Synthesis
Intelligent Asset Management by combining various sources of Asset Data in a single platform.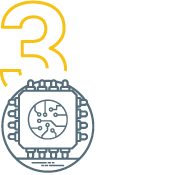 Energybit Enhance
Complete Asset Analysis and Advisory for asset optimisation and enhancements.
Learn more about our solutions
"I want you to think about data as the next natural resource."
Virginia Rometty, IBM CEO in a speech to the Council on Foreign Relations, 2013
The main problems are loss of generation and income. Data analysis is perceived as a cost not as a valuable decision-making tool. No Data monetisation. No real benchmark on key component and asset performance. No systematic approach to data driven analysis on generation losses and many more.
Learn More
Can you identify any or all of the three problems above with your asset portfolio?
Contact us to arrange a free initial consultation, to find out how you can address those problems. Send us an email or call us directly.
Can you Afford not to ACT?
Asset Centric Information Flow.
Moving from the current linear information flow towards an asset centric data mining and information management approach.
How we Deliver
Who can benefit from EnergyBit
---
Information based decision Making. Transparency with all stakeholders. Complete view of the operations of site. Access to Digital tools which provide information security and accessibility assurance. Comparative Analytics & Benchmarking against your own portfolio and portfolios of other (anonymously).
Service Providers, ASSET MANAGERS, O&Ms
Add transparency with your clients. Cost reduction on control centre and reporting activities. Contract Compliance. Add value to your clients through digital tools.
Learn about our Solutions
Instant monitoring capabilities. Contract Compliance. Insight on Key Performance Indicators of major equipment. Access to valuable engineering solutions. Digital Tools.
Subscribe to our monthly newsletter
Subscribe to our monthly newsletter to keep up with important industry information and useful resources